"Bridgeport Team Weeks"
Friday, November 1 – Thursday, November 28
Buy any of your sporting needs during these days and receive 15% off your entire purchase!
Just present your Team Weeks Coupon at checkout.
Purchases can consist of baseball or soccer cleats, running shoes, mitts, balls, basketball shoes, footballs, any type of sporting apparel.
Anything that Modell's sells is part of our deal! Keep your coupon and use it as many times as you like during our Team Weeks Period.
After Thursday, November 28, the total amount of purchases made with our Team Weeks Coupons, will be added up and then 5% of that total will be donated to
Bridgeport Field of Dreams Foundation!
Bridgeport Field of Dreams Foundation is raising money to support Bridgeport student/athletes in the Public Schools here in Bridgeport at both the middle school and high school levels. This fundraiser is designated to the middle school XC/T&F teams. Bridgeport Field of Dreams Foundation is a restricted fund of the Bridgeport Public Education Fund Inc. 501-c3, tax exempt organization.
Coupons will be sent to ALL schools via email. The emails may be copied by the principals and distributed to ALL students at their schools. These email coupons may ALSO be sent to other Bridgeport families for use in our fundraiser.
These coupons are good at ANY Modell's store on the east coast.
For more information, please contact Chris Kinsley:
ckinsley@bridgeportedu.net or call him at 203-576-7952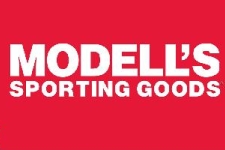 148 Boston Avenue
Bridgeport, CT 06610
Store Locator