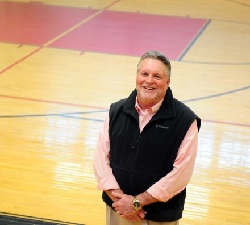 It is an honor to introduce the Bridgeport Field of Dreams Foundation to both Bridgeport and its surrounding communities. In addition to serving as the chairman of the foundation's Board of Directors, I am also the Director of Athletics, Health and Physical Education for the Bridgeport Public Schools.
If anyone knows firsthand the challenges facing the athletic program in our school system, it is me. When our student athletes take to the field (regardless of the season), they stare at obstacles that are not faced by their peers in any other community in our league. Many have not started to play their chosen sport until they get to high school. Most play on fields and in facilities that are sorely in need of an upgrade. Some play in uniforms that have been worn by their school's teams for quite some time. Most do not get an opportunity to hone their skills at sports camps or with private instructors; and all play in the toughest league (the FCIAC) in the state of Connecticut making the challenge that much harder.
With those factors in mind, a concerned group of people came together determined to change the plight of Bridgeport's student athletes. Out of that initial meeting, the Bridgeport Field of Dreams Foundation was born. The foundation is determined to try and improve conditions for Bridgeport's student athletes. We have a number of ideas and plans that we hope, with the community's support, will help level the playing field for our kids. We believe that with the help of you and your neighbors, we can turn Bridgeport's field of dreams into a field of reality for our student athletes.
We are grateful for your support!
Sincerely,
Neil A. Kavey
Chairman
Bridgeport Field of Dreams Foundation